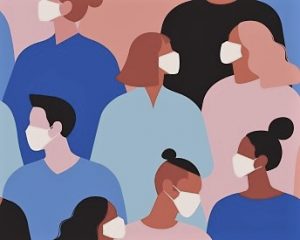 COVID-19 PRECAUTIONARY MEASURES:
Due to COVID-19 concerns, we will be limiting seating in our reception area to 4 chairs. We have removed the reading material/magazines in the reception area as well and we will be disinfecting the counters, chairs, door handles; etc in the reception area at least hourly and the exam rooms will be disinfected after each exam as usual.
Clients are encouraged to call to check in when they arrive in the parking lot–and for most appointments that will be sufficient instead of having to come up to the front desk to check in. For most routine wellness visits and for technician appointments, clients will be asked to wait in their car or walk their pet outside and the technicians will come out to get your pet from you. Additionally, to lower the incidence of exposure, we will accept remote payment from a client at home or in their vehicle as outlined below whenever possible.
(See Remote Payment Options Below)
Clients bringing in pets for serious illnesses will most likely need to be present for the exam in order for the Dr. to get a complete history and to go over any lab-work, radiology or other testing. Under these circumstances, and in addition to clients dropping off for surgery, clients may also need to be available to sign estimates, surgery authorizations or other paperwork.
Any client who feels they are at higher risk and absolutely does not want to enter the building, should notify the staff and we will work out other arrangements in order for them to feel safe.
REGARDING STAFF MEMBERS RETRIEVING PETS FROM CLIENTS OUTSIDE:
*Our staff members WILL NOT reach into any vehicle to retrieve a client's pet.
*Clients will need to remove the pet from the vehicle for our staff members.
*Dogs will need to be on a leash and a staff member will also use a hospital leash for added security.
*Cats that are not in carriers will not be seen. No staff member will carry a cat that is not confined in a secure cat carrier from a vehicle into the building–nor will they transfer an unsecured cat into a carrier for a client outside of a confined room INSIDE our building. If your cat is not in a carrier, you will be asked to re-schedule your appointment.
We apologize in advance for any inconvenience these precautions will cause; we understand it may make for a more time consuming visit, but our goal is to take steps to protect our clients and staff during the COVID-19 epidemic.
REMOTE PAYMENT OPTIONS:
We encourage all clients with CARE CREDIT to download the Care Credit App to their phones and set up the "PAY MY PROVIDER" application so they can easily pay from their vehicle or from home when needed.
Clients who are on the REWARDS MEMBERSHIP PROGRAM already have the remote payment option through that app and can easily pay from home or their vehicle. Clients who do not want to purchase the PAID Rewards Membership, but still want to remote pay through that app can do so via the Free App Access Option-however they will not earn Rewards or Get Free Exams like the paid members do. Call us and we will walk you through how to set this up.
FOR INSTANCES WHERE OUR CLIENTS DO NOT NEED TO BE IN THE BUILDING, THESE REMOTE PAYMENT OPTIONS WILL MAKE FOR A FASTER, MORE CONVENIENT WAY TO PAY/CHECK OUT WITHOUT RISKING UNDUE EXPOSURE TO OTHERS.
Call us if you have questions on how to utilize/set up these features.