The Art & Science of Diagnosing Pet Skin Diseases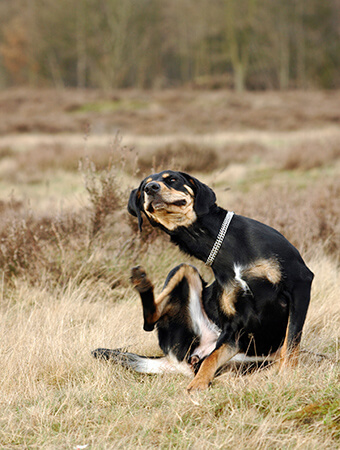 Hundreds of skin diseases affect our animal companions, making diagnosis and management both frustrating and challenging. The doctors at Mountainview Small Animal Hospital have extensive training in the diagnosis and treatment of skin, coat, and ear problems, such as:
Allergic skin disease
Autoimmune/immune-mediated skin disorders
Infectious and parasitic skin diseases
Genetic skin and coat diseases
Acute and chronic ear diseases
Our services include:
Nutrition—Much of the time, the problem comes down to nutrition. For that reason, we focus on finding the right balanced diet for your pet. A healthy diet will prevent many diseases.
Allergies—Allergies in your dog or cat can cause increased itching and scratching, making them very uncomfortable. Many times there are concurrent ear and skin infections, further increasing their discomfort. We will address these at your appointments.
Immunotherapy—Using the results from an allergy test, we can formulate a "vaccine" or immunotherapy. These are allergy shots you give your pet to diminish or prevent allergic symptoms. The shots are given with a very small needle under the skin.
Endocrinal diseases—These are hormonal skin diseases causing hair loss. Normally, your pet is not particularly itchy.
Ectoparasitic conditions—These are parasitic skin conditions that may or may not cause increased itchiness, depending on the parasite. Some are zoonotic (diseases transmitted between man and animals).
Immune mediated diseases—Diseases in which your pet's immune system attacks your pet's body. They can cause devastating dermatological effects, and even death.
For questions or to schedule an appointment for your pet, contact us today.