Welcome to Mountainview Small Animal Hospital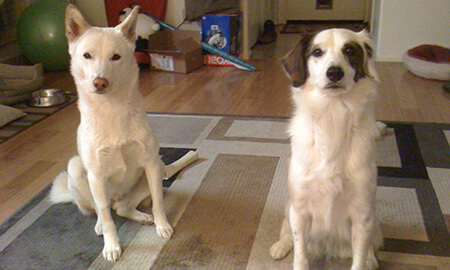 Choosing the right veterinary caregiver is critical to your pet's health and welfare. Whether you are new to the neighborhood or merely looking for unsurpassed pet care, Mountainview Small Animal Hospital provides quality care for your family pets.
New clients are just as important to us as our current loyal clientele. Our veterinarians will work with you to develop a personalized health care plan tailored to your pet's needs. We promote collaboration and encourage you to ask questions. Any medication or procedure we propose will be explained in full to provide you with the information necessary to make important decisions about pet care.
If you are meeting with us for the first time, please fill out the form below prior to your first appointment. This will allow us to be better prepared to serve your needs and expedite your visit. If you have additional veterinary records, vaccination history, or lab results, please fax or deliver those to us as well so we can have a complete history on file.
New Client Form
On behalf of our dedicated staff, thank you for choosing Mountainview Small Animal Hospital for your family pet's health care. We promise a devoted and professional staff that provides comprehensive and compassionate veterinary care, friendly customer service, and a family atmosphere. We know you will feel at home here.