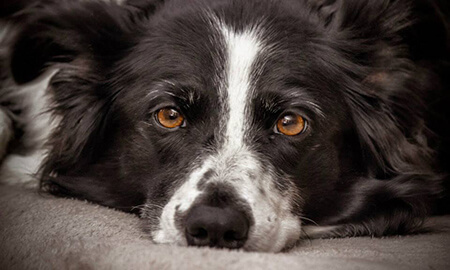 A pet emergency can be stressful and even scary for loving pet owners like you. What makes it so stressful is not just seeing your dog or cat suffer, it's not knowing whether the issue is something you can manage at home or something more serious or even life threatening.
Here are some key signs that your pet is battling an emergency medical condition. Please bring your dog or cat in for an emergency visit when he or she is experiencing any of the following:
Bleeding
Penetrating wounds/lacerations
Bloated or enlarged stomach
Vomit/diarrhea with blood
Inability to deliver puppies/kittens
Inability to urinate/defecate
Difficulty breathing
Blue tongue
Loss of balance
Ingestion of foreign object or substance (e.g., rat poison or chocolate)
At Mountainview Small Animal Hospital, we are well equipped to handle pet emergency visits: Monday through Saturday 8 a.m. to 5 p.m. Please call ahead to make sure a veterinarian will be available to see your pet.
Simply call our regular office number (951) 674-1475(951) 674-1475.
Don't forget! Even though you are in an emergency situation, you should try to contact us before you arrive. Doing so helps us prepare for your dog or cat's emergency as best we can. And that significantly ups the odds for successful treatment. If you can't contact us in time, don't hesitate. Just come in as soon as possible, as time is of the essence.
After-hours emergency pet care is available in Temecula and Murrieta, and as of 2020 there is a new Pet ER in Corona, near the 91/15 fwy interchange which is a much needed alternative for our clients living closer to the Corona area.