Health Certificate Services for the Contiguous United States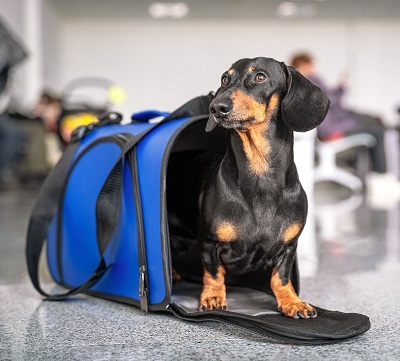 With the exception of travel to Alaska, Hawaii or any territories outside the continental United States, our USDA accredited veterinarians at Mountainview Small Animal Hospital can accommodate most Health Certificate needs for clients traveling with their pets.
An exam on the pet will need to be performed in the time frame determined by the method of travel. If traveling by automobile, most certificates will be accepted for up to 30 days of the date of examination.
Airlines have a set time frame (usually between 10-14 days) that a certificate will be honored, you must verify with your airline what their particular time frame is prior to booking an appointment with us to get your pet's certificate.
If driving cross-country keep in mind, some states require pets to have a valid health certificate in order to cross state lines. The USDA Website has a page where you can check whether or not a pet health certificate is required for entry traveling from state to state.
Health certificates can be time consuming to correctly complete. For that reason, we require all pertinent information prior to booking your appointment so we can get started on your pet's certificate before you arrive for your pet's exam. Information required will be vaccination information, destination address, method of travel, airline information, shipper information, etc.
Click here to complete the required information to start the certification process. After we receive the information needed, we will be able to book an appointment for the pet's exam.
Mountainview Small Animal Hospital does not provide International Health Certificate services. It is recommended that any person looking to travel with a pet outside the United States, or to Alaska, Hawaii, etc, contact an experienced, reputable service to handle this type of travel.