Payment Solutions for Veterinary Care Services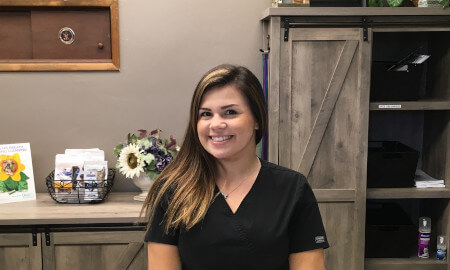 Mountainview Small Animal Hospital is pleased to offer a variety of convenient payment options for veterinary care. For questions about your veterinary fees or to discuss payment options, feel free to contact us any time.
Convenient Payment Options
We accept the following methods of payment: cash, credit/debit card, and Apple Pay. Please note: The account holder of the credit card must be present, with photo identification, for payment processing.
Credit Cards
For your convenience, we accept these credit cards:
VISA
MasterCard
Discover Card
American Express
CareCredit
We're pleased to accept CareCredit payment plans. With CareCredit, you can say "yes" to the best treatment for your pet immediately, and pay for it over time with low monthly payments that fit easily into your budget. We can even run the application for you, right here at the hospital, while you wait.
Pet Insurance
Many pet owners are now purchasing pet insurance to help them afford health care for their pet family members. Getting insurance before a problem arises is essential...the time to shop for insurance is while your pet is young and healthy.
There are MANY different pet insurance companies available to choose from. We recommend you go online and research the different companies and plans in order to find the perfect plan to suit your pet's needs.
Many companies now have mobile apps that allow you to easily upload your invoices to them directly which simplifies and helps expedite claims reporting. We are pleased to provide you with copies of your pet medical records and invoices for submission to your insurance company. Simply discuss the matter with the receptionist at your next appointment or contact our hospital for more information.
Pet Insurance Review - Pet Insurance Review for researching levels of coverage and company reviews.
Return/Refund Policy
Unopened over the counter products can be returned within 30 days if accompanied by the original invoice and if the product has an intact seal/wrapper clearly indicating it has not been opened. Credit on the purchasing client's account will be given for the returned product.
There are NO returns on prescription medications per federal law. If you wish to donate any leftover or unused medications, we suggest donating to The Animal Friends of the Valleys in Lake Elsinore.
There are NO refunds on services or procedures performed by our doctors or staff in the clinic. However, if you are not satisfied please bring this to the attention of one of our staff before checking out.
Hill's Prescription Diets are guaranteed by the manufacturer and may be returned up to 30 days from the date of purchase as long as they are in their original packaging and are accompanied by their original sales receipt. Refunds are provided via original tender (credit card or cash) or a credit applied to a client's account.