See Harvey. Harvey likes to show the world his sparkling clean chompers and his pet parents are thrilled about his super fresh breath. Harvey wants all pets to be as proud of their smile and be as healthy as he is. Be like Harvey.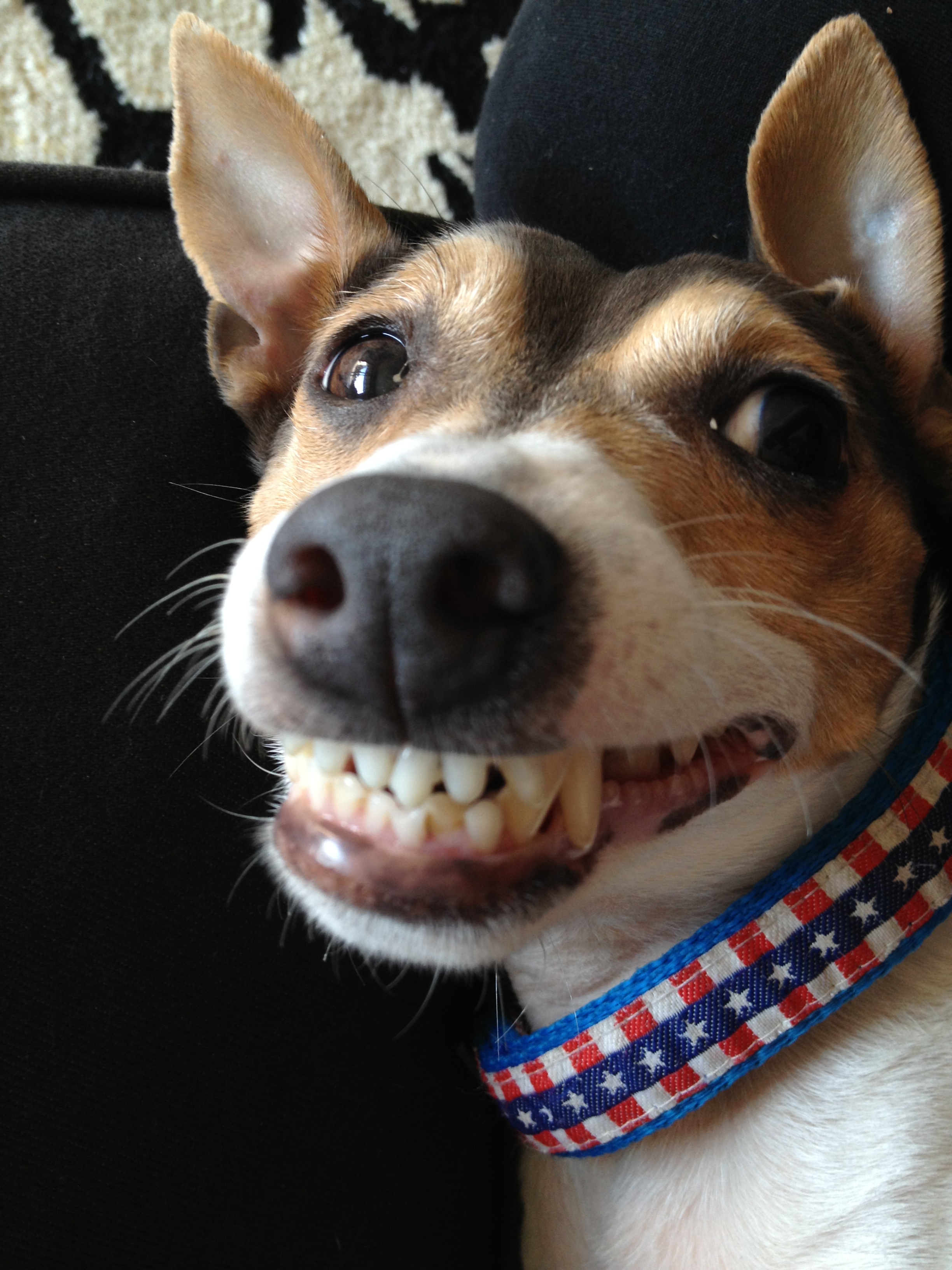 Bad breath and icky looking teeth are just the tip of the iceberg when it comes to dental disease. Plaque covered, infected teeth can shower the bloodstream with harmful bacteria that can wreak havoc on organ systems which could lead to premature heart disease, kidney disease and other systemic disease processes that might otherwise have been prevented. This makes Harvey sad.
During the month of February, veterinary hospitals all over the nation strive to spread the word and help pet parents keep their pets in the best health possible by recommending a thorough oral exam and if needed, a dental cleaning that includes ultrasonic scaling of the teeth, periodontal disease assessment via gingival probing and finally, enamel polishing to keep the tooth surface smooth and discourage further plaque build up. Spreading the word about pet dental health makes Harvey happy.
Let's keep Harvey smiling and get your pet's dental exam right away–and if a cleaning is recommended, schedule during the month of February and get 15% OFF the cost of the dental package! Call soon, we book up FAST!
For more information see our Dental Services page.